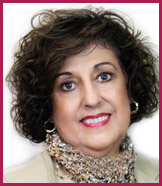 It was the promise of a drug-free solution for ADD and ADHD that attracted Dr. Di Donato, a school psychologist, to neurofeedback. Being unable to embrace the use of stimulant medication, with all its negative side effects, as a treatment for young school-age children, she hoped something better and safer would emerge. Once she went for neurofeedback training, by the experts in the field in 1996, she was convinced of its efficacy. Parents began asking for the treatment. She has never turned back.
Since the early days with ADD and ADHD, more research has opened the doors to other disorders that include anxiety, depression, bipolar disorder, learning disabilities and more. Dr. DiDonato and her staff have been very successful in remediating many behavioral and emotional and problems without medication. Her greatest satisfaction is to see individuals achieve their potential and live happier lives.
As a licensed psychologist in Pennsylvania with over 25 years of experience in private practice, Dr. DiDonato is also a certified school psychologist in Pennsylvania and New Jersey. She first began working in public schools in PA and NJ first as a high-school teacher in biology and human physiology and later as a school psychologist. As a school psychologist, she observed, evaluated, prepared reports and made recommendations for children's accommodations and remediation. She provided expert testimony for placement issues to meet children's needs. Dr. DiDonato follows the research in neurofeedback. She continues to maintain a very effective neurofeedback and psychotherapy concentration in her practice. By expanding the treatment modality to include many other brain-based disorders such as autism spectrum disorder, anxiety, depression, bipolar disorder, migraines, tic disorder and concussion, many more individuals are able to experience benefit from it. Results of neurofeedback treatment are very positive and clients have returned to live healthy normal lives.
In order to advance the understanding of neurofeedback, Dr. DiDonato writes a column for several local monthly journals. She speaks at health fair events to spread the knowledge and understanding of the benefits of neurofeedback as an alternative to medication for many disorders.
Dr. DiDonato maintains a lifestyle that includes exercise and nutritional balance. She enjoys gardening, traveling, music and socializing with her family and friends.
Her enthusiasm for neurofeedback is greatly rewarded by the continual progress she witnesses regularly in her clients' lives.
Educational background
Holy Family University: BA, Education and Biology
Rider University: Specialist, School Psychology; MA, Counseling
Indiana University of Pennsylvania: DEd, School Psychology, Neuropsychology
Professional affiliations
Pennsylvania Psychological Association, National Association of School Psychologists
EEG Spectrum, International Society of Neurofeedback Research

To arrange your one-on-one personal time with Dr. DiDonato, please get in touch with our office staff at 215.321.9502. For your convenience, you can use our online Request an Appointment form. Dr. DiDonato welcomes patients from Richboro, Holland, Hamilton Township, Yardley, Newtown and nearby areas.