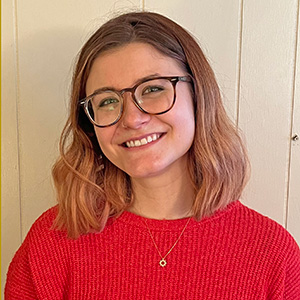 Taylor is a masters level therapist who believes that collaboration and a sense of safety is essential for success within the therapeutic process. Taylor honors the depth of one's journey and is grateful to be walking alongside her clients as they work towards their goals.
Taylor completed her undergraduate degree at Temple University; here, her neuroscience courses sparked an interest in the brain's healing abilities. She obtained her M.S. at Holy Family University, and following graduation, has built upon her skills in working with relationship issues, post-traumatic growth, and the interpersonal process.
Taylor's utilizes an eclectic and diverse approach to psychotherapy, and she includes relational, psychodynamic, and somatic-based techniques with her clients. She has found that incorporating neurofeedback with psychotherapy has been mutually rewarding and has accelerated the progress clients have made on their journey.